We are proud that to embrace our Stewardship Value by actively supporting our charity partners and local good causes through fundraisers, fund matching and volunteering.
The total amount that the Group and our colleagues donated to charity in 2021 was £394,848, through Group donations, employee fundraising, fund-matching, good causes fund applications and Pennies from Heaven. We also logged 72 volunteering days across the Group in 2021.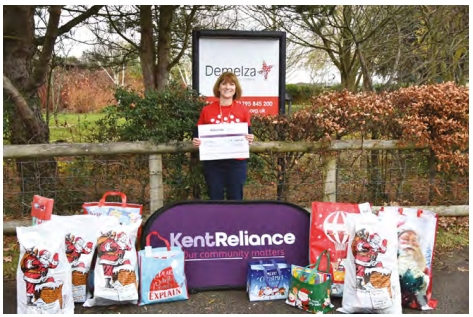 Our charity partners
UK charity partner
Campaign Against Living Miserably (CALM) was chosen as our first Group charity partner. CALM raise awareness of mental health issues to create social change, encouraging people to talk about mental health and to seek help when they need it. They are also a leading movement against suicide.
Local UK charity partners
The Haven, Wolverhampton – it supports women and dependent children who are vulnerable to domestic violence, homelessness and abuse, providing them with practical and emotional support.
The Shooting Star Hospice, Fareham/Fleet - the hospice supports families living in London and Surrey who are dealing with life-limiting conditions, providing care for the families and offering a bespoke service to suit their needs.
Demelza Hospice Care for Children (supported by Kent Reliance through our Children's Savings Accounts), Kent - Demelza provides clinical care, therapies, specialised activities and practical support across Kent, South East London and East Sussex.
The Happy Pants Ranch, Kent - the ranch is a safe haven for over 100 unwanted and abandoned animals, but the Ranch rescued and re-homed well over 200 animals.
Wolverhampton Rugby Club - the Group has a long-standing relationship with Wolverhampton Rugby, a community-based, grassroots club serving both male and female teams from the age of six upwards. Our partnership has meant people of all ages are able to come together, share talents, learn new skills and in turn, strengthen community bonds.
XL@Football Academy, Kent - our newest partnership which was established in 2021, is a female football academy with the mission to develop young female footballers and provide a pathway into the professional game, delivering the same level of training, coaching and support as male teams receive.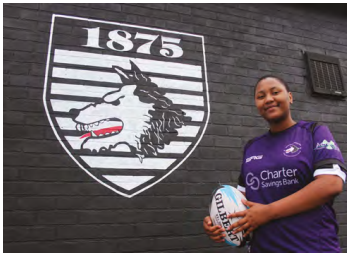 India charity partners
SOS Children's Village, Bangalore - it provides support for the holistic development of orphans, women and children in vulnerable families. We provide funding to support education, food, clothing and housing for 20 orphans as well as funding for an additional 12 children in Hyderabad hospital, orphaned due to COVID-19.
HBS Hospital, Bangalore – the hospital is a non-profit hospital which provides critical healthcare to members of society who are not able to afford the care they need. The Group provides dialysis sessions to 40 individuals who live below the poverty and we donated two dialysis machines which can provide over 11,000 dialysis sessions over a period of five years.
Kolar Gold Field Hospital, Kolar – the hospital which closed down two decades ago following the closures of mines in the area, has been transformed into a COVID-19 care centre, with four rooms being used for Intensive Care Unit facilities. The Group has been helping to set up a high dependency paediatric ward with equipment.
To read more about how we helped our communities prosper in 2021, click here.