We invest in training, development and employee engagement activities in order to ensure that the Group provides a compelling and attractive employee proposition both for our existing employees and for candidates considering joining the Group.
Our Group-wide employee base at the end of 2021 totalled 1,782 and we welcomed 200 new UK employees and 90 at OSB India.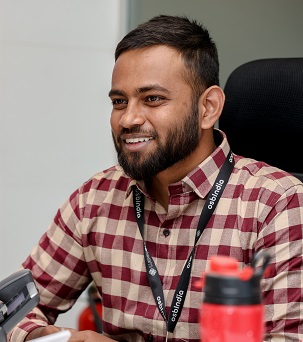 We place a lot of emphasis on learning and development opportunities for all employees, and the training we provide relates to a broad spectrum of skills and behaviours, management development programmes, regulatory training, regular CPD and business change content to support operational and other training needs. In 2021, our People Development team delivered around 950 separate internal workshops. In addition, we focus on helping our employees become successful leaders and we created a comprehensive plan of succession with three separate programmes, each of which are bespoke to different levels of existing leadership and management experience. The Group has a genuine desire to retain, support and develop its employees. During 2021, almost 140 UK employees were formally promoted to a more senior grade along with 36 employees at OSB India.
We believe in rewarding our employees fairly and transparently, enabling them to share in the success of the business. We also offer many benefits to our employees and in 2021 we launched the Technology Purchase Scheme and the Electric Vehicle Lease Scheme, to read more about our benefits package, click here.
In 2021, we launched the new Group values, more information can be found here along with a new Purpose and Vision, read more here.
There is a wide engagement at OSB Group with employees; our Workforce Advisory Forum (OneVoice) meets regularly and employee representatives from the UK and OSB India exchange regularly with Non-Executive Directors and Group Executive Committee members, bringing their ideas or concerns and sharing feedback.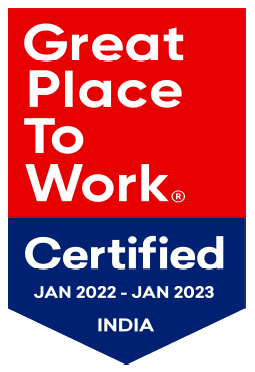 We also gather employee views through various surveys; in the 2022 Best Companies to Work For survey, OSB Group was awarded again an overall 'One Star' rating and the employees participated in the 2021 Financial Service Culture Board (FSCB) survey for the fifth time. OSB India participates in a separate employee engagement survey, run by the Great Place to Work Institute, and was officially certified as a 'Great Place to Work' for the fifth year.
We also recognise the benefits that diversity brings to the business and we actively promote and encourage a culture and environment that values and celebrates our differences. We are certified Disability Confident Employer (Level Two) and we are proud to offer employment to employees who are registered as disabled. Our 2021 Gender Pay Gap Reports for OSB and CCFS can be found here and for both OSB and CCFS, the gaps relate to the structure of our workforce and reflect the fact that we have more men than women in senior roles and more female employees undertaking clerical roles. Progress has been made to positively impact both aspects of our workforce structure and we remain confident that our gaps will continue to close.
As a signatory of HM Treasury's Women in Finance Charter, we committed that by the end of 2023, 33% of senior management positions within the UK would be undertaken by female employees. We made progress and ended 2021 at 32% bringing us closer to our goal. Overall, at the end of 2021, around 57% of our UK workforce was female and at OSB India, females constituted 41% of all employees; 18% of our Group Executive Committee were female as was 50% of the OSB Group Board.
To read in more detail about our employee efforts in 2021, click here.